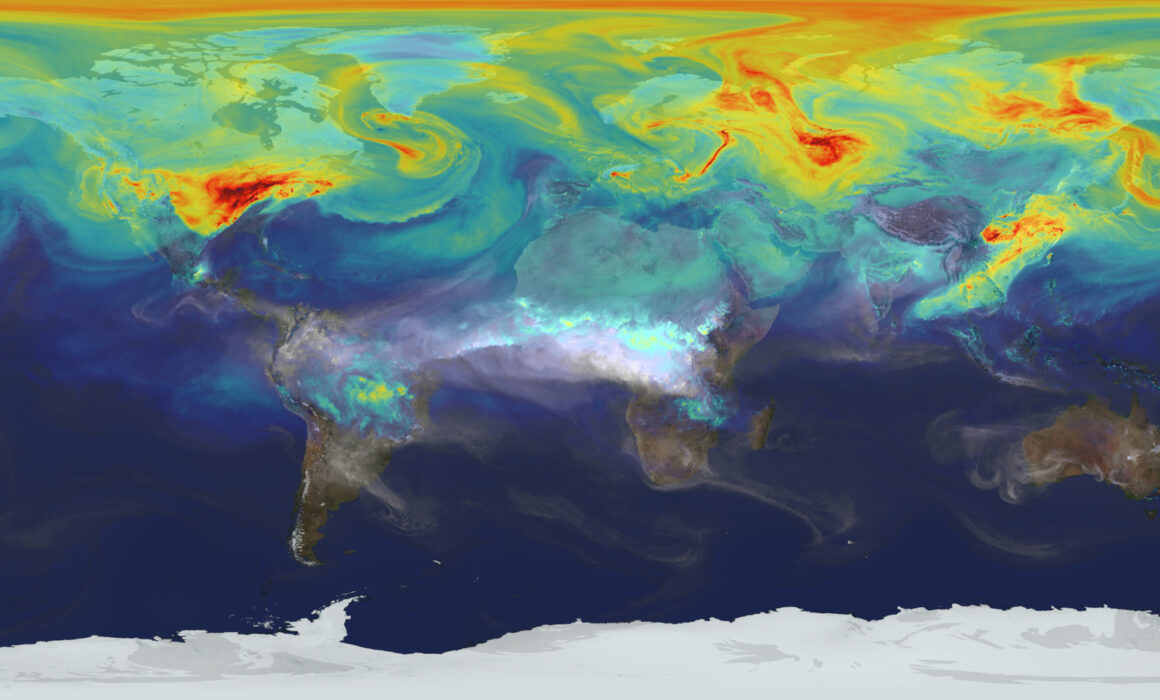 New NASA Training for Greenhouse Gas Earth Observations
This month, the NASA Earth Applied Sciences Applied Remote Sensing Training (ARSET) program will host a three-part training series called "Atmospheric CO2 and CH4 Budgets to Support the Global Stocktake." The event is in response to the Paris Climate Agreement beginning its first global stocktake of progress toward its long-term goals.
The training will teach participants how NASA Earth observations, satellite data, and tools can be used to assess changes in methane (CH4) and carbon dioxide (CO2) for a variety of impacts on topics like conservation, agriculture, and public health. While there are a handful of different greenhouse gases, methane and carbon dioxide are the most abundant. Both pose a unique threat to our global climate and need tailored efforts to reduce their long- and short-term potential to increase global temperatures.
Registration for this training is now open, and the training will take place over three days, from May 11 to 25, 2022.
ARSET trainings are offered virtually and at no cost to participants. This series is intended for:
stakeholders at local, regional, and national levels who are interested in managing greenhouse gas emissions to meet the goals of the Paris Agreement
national inventory developers and researchers who are interested in developing atmospheric greenhouse gas budgets
Past publicly available climate trainings can also be found in ARSET's training archive. For more information on this training, visit the Applied Sciences story NASA ARSET to Host Training in Support of a More Transparent and Complete Global Stocktake.